Firewall, VPN and Wireless Implementation
Domain Management, Reclamation & Protection
Internet and Phone Connectivity including Cloud Based IP Phone Systems
Dark Web scans
Microsoft Office 365: Cloud based E-Mail with 50GB Mailbox, 50GB Archive, 150MB Attachment Sending and Premium SPAM filtering with Exchange, OneDrive and SharePoint

Backup, Online Storage and Disaster Recovery
Network Documentation (Hardware and Software Audits)
RingFencing Child Safety
Microsoft Office 365: Five layers of security & monitoring to keep your data safe
Unlimited Endpoint Protection for Windows, Linux and Mac including Antivirus, Smart Firewall, Content Filtering and Device control

Remote Connectivity (Connect to your Office or Home) - eliminate your risk of exposure to office workplace illness!
Military Grade VPN (Stay secure online, no matter where you are)
Mobile Device Support (Cell Phone Cleaning, Tweaking, Backing up and Upgrading)
Microsoft Office 365: Seamlessly access all your data across all your devices
Call Control (stop scammers, robocallers and telemarketers)
NEED A TECH GUY provides support for your technical needs to home and office.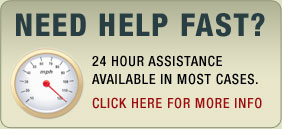 Our Engineers have over 31 years of experience in the computer and related fields. We have amassed a diverse resume crossing many disciplines, knowing we provide our customers with better value for their dollar by dealing with the highest level of support available for even the simplest problems.
"NEED A TECH GUY" is a core team of technology experts bringing over 24 years of industry experience managing IT services for small to midsized companies. Today's business offices are rich with technology and only a company with a diverse set of expert services can achieve the highest possible levels of customer satisfaction.
We develop long-term partnerships with our customer in an effort to better understand their business needs going forward.
We use our past experiences and industry "best practices" to design solutions to meet the individual needs of our clients, regardless if they're a large organization or a small company.
NEED A TECH GUY works to set realistic client expectations and to achieve the highest possible levels of client satisfaction through first-rate network architecture, maintenance and technical support.